Puzzle
Welcome to the puzzle page. Here I will post one photo of my art, anime, etc with one piece of the puzzle missing.
Under the photo will be three puzzle pieces and you will need to keep one.
If you would like to send in a photo for me to use for a pizzle, let me know in an email or Cbox.
The photo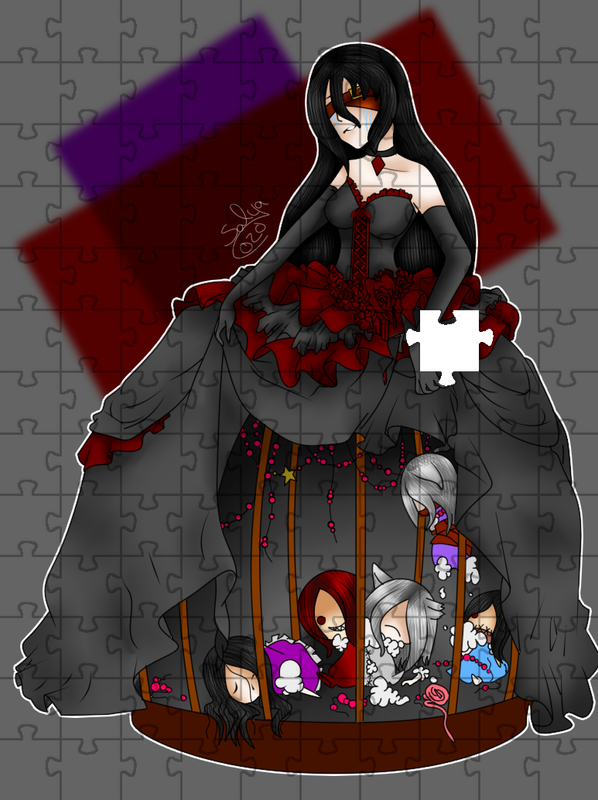 The pieces
Piece 01

Piece 02

Piece 03

---
Winners
form:
Email me at darkgoddess088@yahoo.com with your answer. Use the subject "TW Puzzle". Also give me your site link. ^^